Please read carefully through the steps. There are always some risks when updating your firmware or installing custom firmware. You can minimize these risks by:
Having at least 80% battery life
Making sure your battery will not fall out
Keep the charger plugged in
---
Getting Started
Please follow the instructions on this page from Sony on how to update your PSP via computer. It is about halfway down the page. Please notice the folder names and folder layout presented on that page. It is important to follow it exactly. Save the file as "EBOOT.PBP".

Web Archive – PlayStation Support – PSP System Update

Official Firmware downloads:
6.60 for 1000, 2000, 3000, Street
6.61 for 1000, 2000, 3000, Street
---
Place the EBOOT file in a folder named UPDATE in /PSP/GAME/ on the PSP memory card or internal memory if you are using a PSP Go. Disconnect from USB mode and view your games list. There will be a new icon for an update. Launch it and follow the directions to update to 6.60 or 6.61 firmware.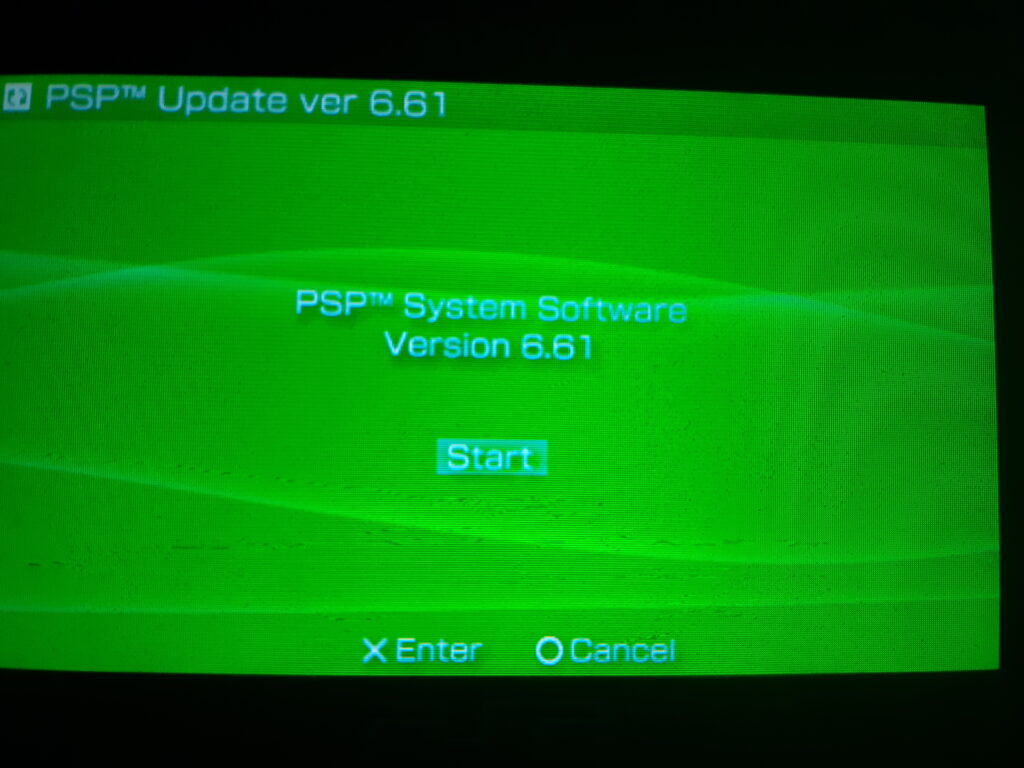 ---
PSP firmware are from https://darthsternie.net/psp-firmwares/